International Liberty
The great thing about the Economic Freedom of the World is that it's like the Swiss Army Knife of global policy. No matter where you are or what issue you're dealing with, EFW will offer insight about how to generate more prosperity.
Since today's focus is Central America, let's look at the EFW data.
As you can see, it's a mixed bag. Some nations are in the top quartile, such as Costa Rica, Guatemala, and Panama, though none of them get high absolute scores. Mexico, by contrast, has a lot of statism and is ranked only #88, which means it is in the third quartile. And Belize is a miserable #122 and stuck in the bottom quartile (where Cuba also would be if that backwards country would be ranked if it produced adequate statistics).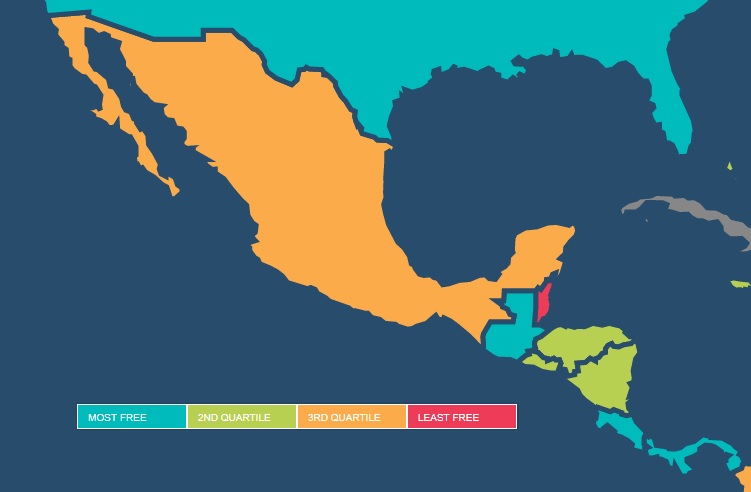 One of the great challenges for development in central America (as well as other parts…
View original post 1,283 more words