International Liberty
Seven years ago, I wrote about the "Butterfield Effect," which is a term used to mock clueless journalists.
A former reporter for the New York Times, Fox Butterfield, became a bit of a laughingstock in the 1990s for publishing a series of articles addressing the supposed quandary of how crime rates could be falling during periods when prison populations were expanding. A number of critics sarcastically explained that crimes rates were falling because bad guys were behind bars and invented the term "Butterfield Effect" to describe the failure of leftists to put 2 + 2 together.
Journalists are especially susceptible to silly statements when writing about the real-world impact of tax policy.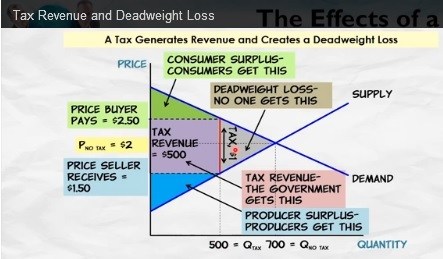 They don't realize (or prefer not to acknowledge) that changes in tax rates alter incentives to engage in productive behavior, and this leads to changes in taxable income. Which leads to changes in tax revenue, a…
View original post 589 more words